Good Neighbor Chevy Dealers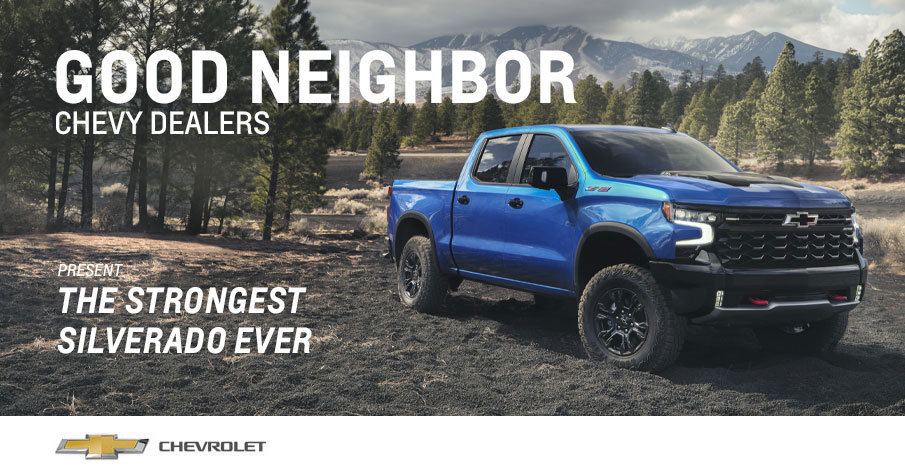 See Your Nearest Good Neighbor Chevy Dealer
Wherever you travel across this land, you'll see that Chevy Silverado is on the job.
Carrying the weight. Building the bridges. Working the family farms. And sometimes, just working to take a break from it all. Whether you need a pickup truck to haul a truckload of materials to a job site or simply haul it out of town for a weekend camping trip, you need a pickup that works for you
— even when you're not working.
That truck is the Silverado 1500, the long-lasting, dependable full-size pickup truck that fits your lifestyle.
Silverado Trims With Powerful Personality